Growth of TechSolutions
Evolving into the quiet leader of Delaware's IT Support Service Community
Founded in 1999 by two men with IT and Business skills, TechSolutions quietly evolved into the leader for Managed IT Services for small to mid-sized businesses in Delaware, Pennsylvania, South Jersey and Maryland. With a team of networking, hardware, software, and cyber security experts, TechSolutions supports thousands of computer users at some of the most respected and fastest growing companies across the Delaware Valley.
Today, TechSolutions operates using the IT industry's most sophisticated management tools combined with documented best practices to ensure quality service. We collaborate with industry leaders in hardware and software to align our services with an ever-changing and increasing complex IT world. Over the years, the business has focused on taking care of computer users. As small and mid-sized businesses, law firms, medical practices, and non-profit organizations really began to trust us, our reputation grew … and so did the business.
Over time, TechSolutions' philosophy of managing our clients has changed.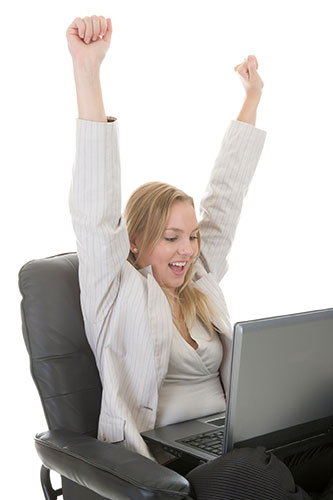 The Past: Break Fix Services … Just 15 years ago, clients wanted a trusted resource to answer questions and fix computer problems when things broke. This reactive model time and time again displayed its primary weakness – not being proactive left too much to chance.
The Present: Managed Services replaced the Break Fix model. We started using sophisticated tools to manage every device on our clients' networks to prevent problems and better protect their data. This resulted in increased uptime, reliable protection of data, and the ability for our clients to plan for IT expenses.
As IT outsourcing for mid-sized businesses grew in popularity, technology for remote management of networks matured. And as the IT environment for small businesses became more complex, Managed IT Services grew in popularity. Today, Managed IT Services is the preferred method of supporting computer users for businesses from 10 to 100 employees.
TechSolutions earned a reputation as reliable, responsive, and complete as the service quality improved and the industry changed. Our business has focused on helping computer users and office managers by keeping it simple. From being responsive, to fixing problems the first time, to our clear and easy-to-understand proposals, to how we communicate with clients … everything is designed to be easy for the office manager. We have become the easiest-to-work-with IT firm in the region … and we are proud of that. That said, time changes everything. Today, your company's data is under attack. Ransomware pirates, international competitors, local hackers, and maybe even your own staff threaten your data. Your company's computer system is systematically under attack. To better protect your business, TechSolutions will continue to investigate new technologies, new tools, and new services for smaller businesses in our region … because there is so much more we need to do.