Managed Services
IT Network Support
Complete computer network maintenance and IT management support for businesses throughout Wilmington and Newark, Delaware
Is constant downtime a recurring theme in your business, instead of the constant productivity you long for? TechSolutions, Inc. works as your partner in IT support, so you can put the focus back on running your business.
Our exclusive PointCare™ proactive IT management support gives you the freedom to rest easy, knowing that your Wilmington, Newark and New Castle County business is always operating at its highest level, with IT management that catches problems before they affect your business.
PointCare™ Managed IT Services from TechSolutions can help you achieve your goals with the ability to:
Get back to basics in your key business operations - while our IT experts handle your technology
Boost productivity - with technology that supports your business
Forecast your budget with ease - flat-rate IT support includes most everything you need
Keep what's yours safe - as we deliver first-class protection in safeguarding your data and network
Our flat-rate support plans mean you can stop focusing on how much your IT is going to cost, and focus on your business instead.
TechSolutions is one step ahead of any problem that may arise, as we ensure the success of your IT investment. Delivering excellence to companies in Wilmington, Newark, New Castle County, Newport, Elsmere, Claymont and Hockessin, our staff of experts can design a customized IT management and computer network maintenance solution for your organization.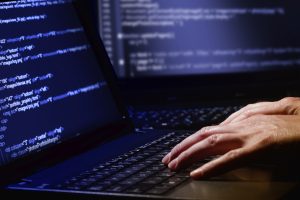 Whether your business is in need of IT support consulting, technology consulting, network consulting and integration services, IT management services, remote/on-site tech support, network and server support, computer systems integration, server management service, or wireless networking, we're there when you need us.
Our dedication to the highest level of customer service and support ensures you'll never have to stress about technology again. With our top-notch customer support and computer network maintenance you reap the rewards of your investment in technology.
Learn more about our unique approach to Managed IT Services.