Supplemental Services
Sometimes, a growing business needs more.
To provide a complete set of services for our PointCare clients, TechSolutions also provides supplemental services designed to increase your productivity. These services are priced separately but seamlessly integrate into your IT network so your office stays productive and easy to manage.
Telephone Services - TechSolutions provides cloud phone services and conferencing for businesses seeking to reduce costs and increase efficiency. We help our clients utilize the latest in cloud communications technology to provide a secure, reliable, and real-time solution. TechSolutions' approach will:
Personalize the digital phone system for each business.
Provide access to voice services anytime and anywhere
Offer a scalable solution to address changing business needs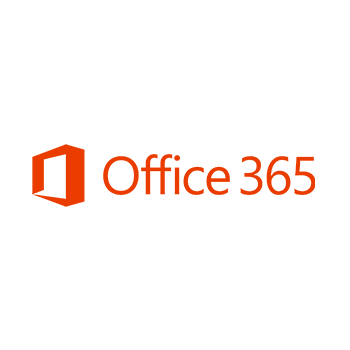 Microsoft Office 365 - This software suite provides the familiar applications and programs you are probably already familiar with, but now offers flexible tools for collaboration across teams, devices and platforms. Microsoft Office 365 also provides the convenience of working online and offline from your computer, tablet or phone while giving your organization control over data security with refined user controls built in.
TechSolutions is a Microsoft Silver Partner and an authorized reseller for the 365 platform. We have experts on staff to help your business make the right choices so you can best leverage the features and tools provided by Microsoft.
Supplemental Security Services – We can work with our clients to provide extra layers of security, when it's needed. TechSolutions works with the leading providers of innovative security tools and applications to provide our clients with a customized security program based on their specific business needs. This includes:
Two Factor Authentication
Encrypted email services
Supplemental password protection for laptops
Document Management tools
End User Education services
Penetration testing
And more….
Hardware Installation and Configuration – Proper installation and configuration of your network is one of the most important steps in ensuring that your business gets the reliable and secure IT service that you expect. TechSolutions will carefully review and document every device on your network. This map will guide the upgrade and maintenance planning process. When additional equipment is needed, TechSolutions will professionally configure, install and test each device and update the Network Diagram.
Business Continuity Services - The best offense is a good defense. You must protect your business by understanding your vulnerabilities, safeguarding against the risks, and preparing for the worst possible business disruption. All businesses need a plan for disaster recovery that will shield your data, protect your business, and help keep your systems available and functional no matter what happens. TechSolutions provides the IT expertise with business knowledge create a Disaster Recovery Plan that goes beyond simply backing up your data.
Risk Review: TechSolutions asks a series of questions to determine how quickly your IT systems must be restored to avoid interruption and business loss.
A Disaster Recovery Plan: We will recommend proper hardware, software and processes to achieve the desired level of protection and meet your budget.
Monitored Protection: We install the devices, define the process, and train the staff. We then monitor and report on the readiness of your DR devices to make sure you are always protected.
TechSolutions will work with you to design a Disaster Recover Plan that works for your business.
Security Awareness Training - Employees need to be better prepared to prevent cyberattacks. Email, annual training, and threats from management are not enough. Cyber Security Awareness should become part of the company's culture. TechSolutions is introducing a new approach to Cyber Security training. This comprehensive method was pioneered by our partner, KnowBe4. We integrate live training sessions and interactive web-based training with baseline testing using mock attacks. We reinforce good habits with simulated phishing attacks throughout the year to keep people on their toes and actively learning. TechSolutions has developed this new approach based on our experience, industry wide bests practices, and training tools introduced by KnowBe4. It's fun, interactive…and it works!
Assessment and Program Design - We measures the current awareness level of Cyber threats cross the entire staff. Then, we build a comprehensive program for your company based on your needs.
Awareness Training - Using a combination of in-person and eLearning exercises, your staff will be exposed to important concepts in a fun and easy-to understand way. This sends messages from leadership that will reinforce the value of cyber security to the organization.
Simulations and Mock Attacks - After the training, staff will be exposed to simulated cyber attacks that will challenge each employee. Individuals will learn to recognize threats in a constructive yet measurable way. Performance data will guide training and messaging from your firm leaders.
Talk to us about how we can help you better protect your company from cyber criminals.