Why Managed IT Services
An Introduction to Managed IT Services
Managed IT Services is the fastest growing and most popular way for small/mid-sized businesses to run their IT function. Unplanned downtime is minimized, data is protected, problems are prevented or resolved promptly… all to allow managers and owners to focus on running the business.
In short, Managed IT Services is outsourcing the Computer Support function to specialists who use advanced tools to cost-effectively manage your computers and support your employees.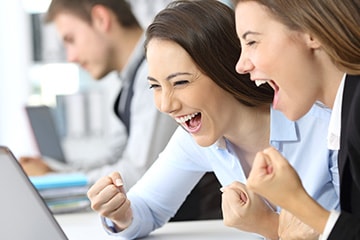 Three Basic Principles of Managed IT Services:
Your IT environment is managed proactively rather than reactively. Each computer and every part of your IT network is monitored so problems are detected quickly or prevented altogether. Data is protected automatically, email flow is checked every 15 minutes, software and your operating systems are updated, licensing is renewed, and virus tools are kept current to guard against the latest threats. Problems are prevented.
Employees receive help from friendly IT professionals trained to support them. The Help Desk Services Team seeks to resolve issues quickly the first time. We have a "Rapid Response Pledge" that works for you. We respond to problems quickly, so you can get back to work!
Costs are simple, predictable and scalable. A monthly fee is paid for each computer/user that is managed. Most of the time, this is far less expensive than hiring, training, and retaining an internal IT staff. This model scales well as your business grows.