Benefits of Managed IT Services
Managed IT Services is a better way to support computer users in your business.
This approach uses a unique set of best-in-class tools, software applications, and support services delivered by trained professionals to provides to increased uptime and reduced unexpected problems.
Managed IT Services ensure that your computer environment is:
Monitored: We keep a constant eye on your network and your data to ensure that major problems are either prevented entirely or acted upon quickly.
Supported: When there is a problem, we work with you remotely or onsite to resolve the issue even if you are in a hotel room in Kalamazoo, Michigan.
Secure: Together, we establish a security strategy utilizing firewalls, intrusion detection devices, training for your staff policies, and other tools to reduce the threat of a cyberattack or breach.
Protected: If an employee unknowingly causes all the companies documents and spreadsheets to become encrypted or deletes the presentation just before a big meeting or an angry ex-employee sabotages all his files, the data can be recovered in minutes.
While management is:
More Relaxed: By the time the TV news stations report on the latest virus, you are likely already protected due to our ability to push out security updates to every device on your network.
And… Someone is:
Accountable: It's clear exactly who is accountable, and you can check on metrics, progress on tickets, computer inventory and so much more on an easy-to-use customer portal.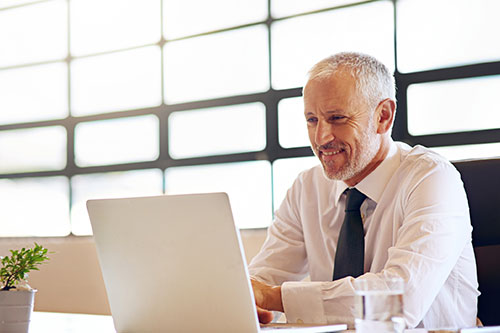 TechSolutions' has a proprietary IT Managed Services program called PointCare™ that can help you focus on your business and receive more support from the IT function than you've ever imagined.