Business Advantages vs other Approaches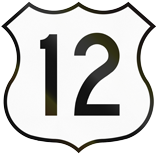 12 Advantages of Managed IT Services vs. traditional IT Management
Here are 12 Advantages of Managed IT Services from TechSolutions that more than 100 Delaware small to mid-sized businesses enjoy every day.
Many businesses are moving to Managed IT Services for different reasons:
Confidence: You are assured that data is protected, users can be productive, and IT will enable you to use technology to help move your business forward.
Security: We are professionals and deploy the tools, software and processes to assure you that you are protected.
Service Quality: Our trained, helpful and friendly IT technicians respond quickly, when needed, to fix problems the first time. We have a "Rapid Response Promise".
Experts On-Call: Rather than hiring a "jack of all trades", you have access to a team of technicians who understand hardware, software, and networking.
Best Practices: We know what works and have established processes to support each server, workstation and mobile device…. the right way.
Experience: As a business, we have been focused on IT Management for over 20 years; as professionals, each technician has unique skills and is supported by a team of veterans.
Latest Technology: Access to the latest software and technology is provided for less money and implementation is smoother with the experience of our team.
Automation: We use robots, tools, and software to automatically check for problems, identify issues, and update computers.
Reduced Operating Expense: With maintenance, help desk, and training costs included in the plan, total costs are usually lower than hiring in-house.
Scalability: As your business grows, you simply add to your monthly plan. There is no more overhead, the same processes are used, and expenses can be planned out to suit your budget.
Predictable IT Costs: Per computer/user pricing assures managers of what they will pay for IT support. Costs become easy to manage.
We make it easy: See our Seven Point "Easy to Work with Pledge" to learn more.