Our Seven-Point "Easy to Work With" Pledge
For over 20 years, TechSolutions has provided our clients with a better way to manage their IT departments, because we want them to expect more from their tech service firms. Why encourage clients to pressure us to be better? Because they deserve it, and TechSolutions can deliver. We promise to be the easiest and most dependable IT Services firm that our clients have ever worked with, and we've created this Seven-Point "Easy to Work With" Pledge to prove it!
Here at TechSolutions, we challenge ourselves to fulfill these promises every single day. Don't expect anything less from your IT provider!
We will proactively prevent problems using the latest IT management technology included in our PointCare™ Program.
We will respond quickly when a problem occurs, and work fast to fix it the first time! We call it our "Rapid Response Promise."
We will talk using business terms, keeping it clear and simple! We will help you understand your computers and give you straight answers every time.
We promise to discuss options so you have the right Managed IT Services plan for your business at every stage of growth.
We won't speak in tech jargon, so you can easily understand your invoice at the end of the month, as well as our proposal and the agreement.
We will provide news, tips, introductions to new tools, best practices, and recommendations for new technologies to help improve your productivity, because your success is our success.
We will work with passion and determination to help your business grow and succeed. It's what we do!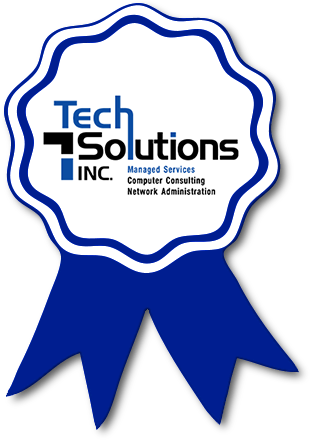 "We promise to be the easiest IT firm you have ever worked with! Contact us to learn more about a very different approach to IT Services."
Rich Kenney, VP and Co-founder of TechSolutions, Inc.