SMBs are the "low-hanging fruit" that cybercriminals prefer to target; low security spending, complacent employees, and a lack of expertise make it easy. To combat this, TechSolutions offers PointProtect™, a managed cybersecurity solution that gives SMB leaders a way to achieve enterprise-grade security at a feasible price. This practical, top-down approach to cybersecurity integrates good business practices, innovative technology, and employee training to protect clients from all the new and existing cyberattacks threatening businesses today.
In addition to baseline cybersecurity solutions, our PointProtect™ managed cybersecurity services include:
Breach detection software to search for malware already inside your current network. It looks for known or suspicious applications and analyzes data by looking for programs that are operating without your authorization.
Web filter/DNS protection, which functions like guards patrolling outside the firewall. It protects against attacks from cybercriminals by blocking access  and communications from unauthorized and suspicious sources.
Policy management tools to make sure every computer follows recommended security protocols, and enable office managers to selectively tighten security for new staff, interns, visitors, problem staff, or any other desired user groups.
Dark Web monitoring, which will routinely scan online black markets for your organization's data, such as usernames, passwords, personal data, or financial info. If we find your data for sale, alerts, quarantines, and appropriate action will soon follow.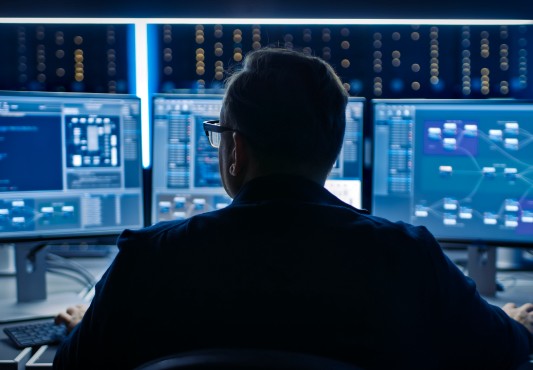 Once integrated into your existing systems, PointProtect™ will:
Protect your intellectual property, finances, and reputation
Introduce cybersecurity as an important piece of your company culture
Minimize the number of cyberthreats that slow down your productivity
Increase staff awareness of cybersecurity threats and company procedures 
Introduce management practices to support a new culture of vigilance
Deploy innovative security technology to monitor your systems for network intrusions and prevent them before they cause damage
A Step-by-Step Cyberdefense Strategy
TechSolutions will work with your team to create a tailored cybersecurity plan that addresses your business's unique security needs