TechSolutions, Inc. by the Numbers
TechSolutions, Inc. (TSI) is a team of professionals with over 150 years of combined experience who have expertise in seven key IT disciplines: hardware, software, cybersecurity, business continuity, systems integration, cloud services, and networking. We have over 2,500 workstations and servers under management for over 100 clients, including leading Delaware companies in the Legal, Real Estate, Construction, Healthcare, Accounting Services, and Retail industries. We've been in operation for over 20 years, and in that time, we have enjoyed a retention rate of 98%, a testament to our expertise and dedication to our clients' success.
To help each computer user and office manager, our technicians rely on hundreds of documented best practices and checklists. Each technician also participates in hundreds of hours of training and product education each year through TSI and our partners. We work with over 30 technology partners for our hardware, software, and cloud needs. Additionally, we team up with numerous professional service partners to provide the most robust set of services and recommendations available for small to mid-sized firms in the Delaware regions as well as Cecil County, and Philadelphia.
TSI offers all of this for 1 simple fee per computer user through 1 easy-to-understand agreement making us the #1 "easiest-to-work-with" IT support company in the region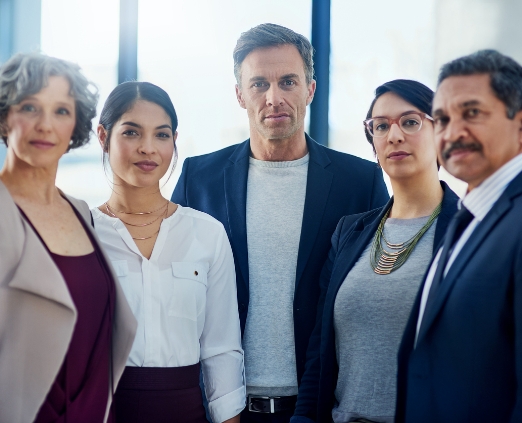 TechSolutions, Inc. began serving the Wilmington, Delaware area in 1999. We provide skilled technology services to a variety of small and mid-sized businesses. From installing new networks to keeping a small office of PCs up and running, TechSolutions has the knowledge to solve complex IT issues with a solution that fits.
Rick Monnig is the President and Co-Founder of TechSolutions. He is responsible for the overall operations and strategic direction of the company. He is a hands-on leader involved in managing day-to-day operations, consulting with clients, collaborating with over 30 technology partners, and maintaining internal application systems. With almost two decades of experience working directly with clients, Rick currently helps run the business by educating, mentoring, and supporting TSI's team of technicians in addition to working directly with clients. His commitment to supporting the technicians translates to better service for TechSolutions clients.
Rick has a B.S. in Business Administration from the University of Delaware and attended A.I. duPont High School. His credentials include engineer certifications from Microsoft and Novell, and sales certifications from Citrix, Symantec, Dell, Microsoft, and VMware. He is an avid football fan, enjoys spending time in the Poconos, and traveling with his wife and two children
As Vice-President and Co-founder, Rich Kenney shares responsibility for the overall operation and direction of the company. In addition, he works to provide business recommendations for our clients regarding their IT investments. He is respected in the Delaware business community as a practical, plain-spoken consultant that has a unique talent for helping non-technical business owners and office managers understand their options using business terms and without IT jargon. He also provides education to the TechSolutions staff, and oversees the business development process for the company.
Rich has a B.S. in Mechanical Engineering from North Carolina State University, and is a graduate of Thomas McKean High School. He got his start in the IT field as a certified technical instructor for Novell, Microsoft, and CompTIA, and then moved roles to serve as Network Administrator at a prominent Wilmington, DE based law firm for four years. His credentials include engineer certifications from Microsoft and Novell, technical certifications from VMware, Dell, and CompTIA, and sales certifications from Dell, Microsoft, VMware, and Citrix. He zealously supports NC State whenever possible, and he also enjoys playing volleyball, being an adult leader in scouting, and participating as a "band dad" in his kids' marching band activities.
Evolving into the quiet leader of Delaware's IT support service community
Founded in 1999 by two men with extensive IT and Business skills, TechSolutions quietly evolved into the Managed IT Services leader for small to mid-sized businesses in Delaware, Pennsylvania, South Jersey, and Maryland. Utilizing a team of networking, hardware, software, and cybersecurity experts, TechSolutions supports thousands of computer users at some of the most respected and fastest growing companies in the Delaware Valley.
Today, TechSolutions operates the IT industry's most sophisticated management tools combined with documented best practices to ensure quality service. We collaborate with industry leaders in hardware and software to align our services with an ever-changing and increasingly complex IT landscape. As small and mid-sized businesses, law firms, medical practices, and nonprofit organizations really began to trust us, our reputation grew, and so did the business.
Over time, TechSolutions' philosophy of managing our clients has changed:
The Past: Break-Fix Services 
Just 15 years ago, clients wanted a trusted resource to answer questions and fix computer problems when things broke. This reactive model time and time again displayed its primary weakness: not being proactive.
The Present: Managed Services
We started using sophisticated tools to manage every device on our clients' networks to prevent problems and better protect their data. This resulted in increased uptime, reliable protection of data, and more stable and predictable IT expenses.
As IT outsourcing for mid-sized businesses grew in popularity, technology for remote management of networks matured. And as the IT environment for small businesses became more complex, Managed IT Services grew in popularity. Today, Managed IT Services is the preferred method of supporting computer users for businesses from 10 to 100 employees.
TechSolutions earned a reputation as reliable, responsive, and knowledgeable as the service quality improved and the industry changed. Our business has focused on helping computer users and office managers by keeping it simple. From being responsive to fixing problems the first time to our clear and easy-to-understand proposals to how we communicate with clients, everything is designed to be easy for the office manager. 
We have become the easiest-to-work-with IT firm in the region, a fact we are very proud of. That said, time changes everything. Today, your company's data is under attack. Ransomware pirates, international competitors, local hackers, and maybe even your own staff threaten your data. Your company's computer system is systematically under attack. To better protect your business, TechSolutions will continue to investigate new technologies, new tools, and new services for small businesses in our region, because there is so much more we need to do.