Backup and Disaster Recovery
Your data is vital to the operations of your business, but as an SMB manager, you likely do not have access to a data security specialist. Without reliable data backup solutions and expertly planned disaster recovery procedures, the risk of catastrophic data loss will persist and become an inevitability. If your critical financial, customer, and confidential data is lost forever, statistics show that your business likely will not survive, but there is a cost-effective solution to this problem.
Backup and disaster recovery services from TechSolutions combine top-tier data backup software with remote monitoring and management to deliver a reliable contingency plan that protects your business from whatever life throws at you. Your critical data and IT infrastructure will be regularly backed up multiple times every day, so after disaster strikes, our fast recovery tools will restore your systems back to the way you need them to be. Instead of waiting weeks or longer to recover your lost data and suffering from halted operations and angry clients, you'll be back to work in no time.
Ensure your business's critical data can survive anything life throws at you with reliable data backups, swift recovery tools, and expert planning.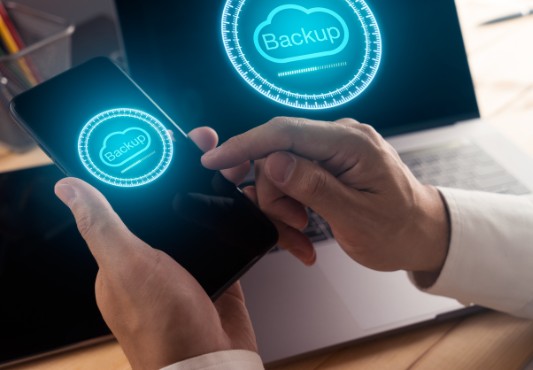 Our backup and disaster recovery solutions have you covered with:
24/7 backup monitoring to ensure data integrity and security
Fortified, geo-redundant data centers that keep your data locked safely away
Swift recovery tools and customized disaster recovery planning
Experienced support staff to address your concerns and provide access to valuable knowledge