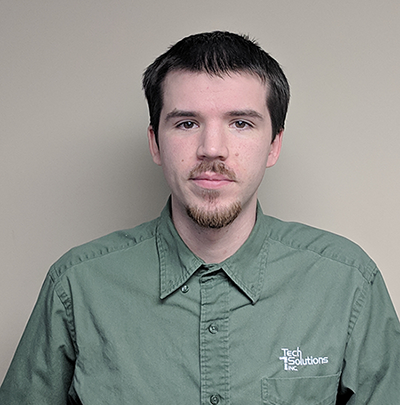 Name: Michael Brown
Title: NOC Technician
At the age of 26, Michael has been playing with computers for 20 years. When he was six, he began tinkering with Window 3.11 and learned DOS commands before finishing first grade. He built his first computer by the age of 15. He knew then that his future would be tied to computers. He went on to major in Computer Engineering and Electrical Engineering at Del Tech and the University of Delaware.
Michael joined TechSolutions in March of this year. Besides being a gifted technician, Michael loves helping people. He is proud that his gift in life is IT, and he simply enjoys helping people with their computer problems. "Computers are everywhere, so friends and family call me when there is an issue. I see each problem as my opportunity to use my talents and help another person. Their computer problem becomes my problem until I solve it," stated Michael during this interview.
Michael lives in Newark, DE. In college, he studied and focused on his work. Now, Michael and his friends enjoy hanging out at area restaurants. He frequents fine-dining establishments such as Hotel duPont's Green Room, as well as regular "joints" like the Hot Dog Haus in New Castle.
---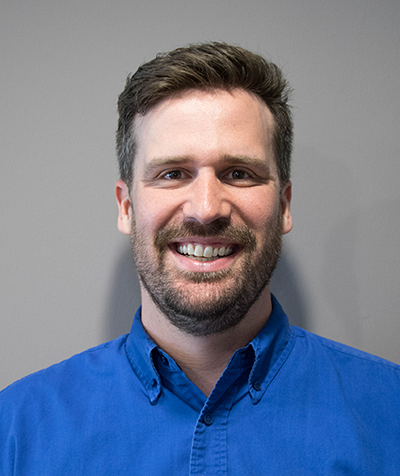 Name: Joe McNerney
Title: Technical Account Manager
Joe has been a business guy focused on technology since he can remember. He started tinkering with computers at the age of 10 and fell in love with technology. In high school, he really started developing his passion through programming and hardware classes. At Penn State, he majored in Business Administration and focused on Management Information Systems. After college, his first job was running a satellite office for a technology-based hedge fund. He later worked as a principal in a start-up venture and consulted with small businesses in the fields of legal, finance, advertising, and education.
Joe came to TechSolutions in 2014 as a Field Engineer to help businesses achieve greater efficiency and productivity through the proper application of technology. In his current role as Technical Account Manager, Joe uses his experience and acumen to advise executives at existing clients that are seeking to support and grow their businesses using technology. Joe is an expert in helping businesses realize the importance of cybersecurity, software integration, network infrastructure, and IT and maximize their investment in technology. He is a strategic planner grounded in technology and has experience as a practical entrepreneur.
When Joe is not at work, he spends time with his new wife, Samantha, and their dog, Blue. He loves to play competitive volleyball and currently lives in Pike Creek, Delaware.